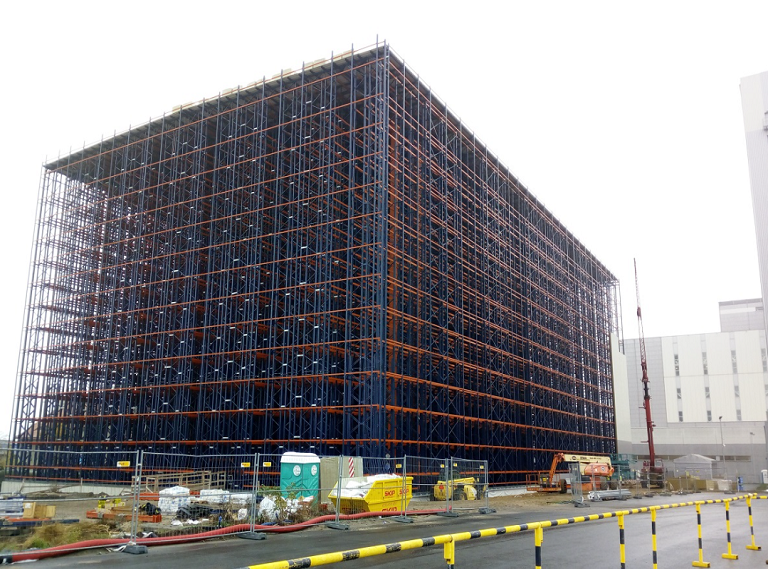 Expansion
of
the
Sugar
Plant
in
Środa
Wielkopolska
Investment:

Construction of a high-storage warehouse together with an expedition building with a social and office part and a warehouse, a technological overpass, a maneuvering yard and the necessary technical infrastructure.

Object of the investment:

Acting as the main designer and project manager - design, construction, construction supervision.

City:

Środa Wielkopolska

Date of commencement:

01.2018

Description:

The scope of the entire investment project, apart from the demolition of the existing halls, included primarily the construction of a high-storage warehouse, a connector with the office and social section, and expedition buildings 1 and 2. distribution of goods with increased production capacity. The basic design assumption was the use of a fully automated, maintenance-free transport and storage system for finished products. As a result, the structure of the warehouse is a self-supporting, spatial arrangement of racks, between which six corridors are separated, which are the working zone of automatic stacker cranes. The reinforced concrete foundation slab of the warehouse, 72 cm thick, was made in a technology that reduces shrinkage, and its foundation was carried out on the ground reinforced with Super DSM columns. Due to the need for precise anchoring of the racks, the upper reinforcement of the slab was placed with an accuracy of ±10mm.
Fire protection of the building under construction also proved to be a major challenge. With such a large size of the warehouse, it was decided to use an inerting system, which eliminates the risk of ignition by reducing the amount of oxygen in the air. The building area of the warehouse itself was over 4,000m2.